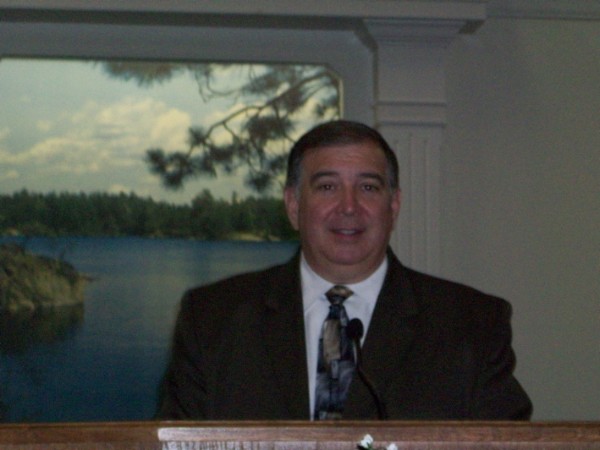 It is my extreme joy to serve as pastor of Victory Baptist Church. It is our desire to follow the Lord in "making full-proof" of our ministry. We accomplish this by staying true to the infallible, inerrant, inspired Word of God. The goal and intention of our church is to encourage and edify the saint and to evangelize those that are in need of salvation.
In the ever changing times and world it is a great blessing to know that there are many steadfast and constant realities in our lives.
The Word of God is always true.

The Love of God is always real.

The Son of God is always the Saviour.

The Grace of God is always free and available.
With these sure and steady truths the saint of God can and should draw strength and encouragement and the soul in search of help and meaning for their lives can look to a Loving Saviour for fulfillment.
"Come unto me, all ye that labour and are heavy laden, and I will give you rest. Take my yoke upon you, and learn of me; for I am meek and lowly in heart: and ye shall find rest unto your souls. For my yoke is easy, and my burden is light."
Matthew 11:28-30